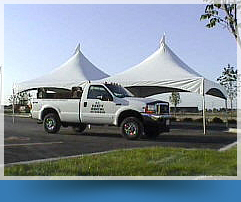 Welcome to DC PARTY RENTAL
Party Decorations • Catering Equipment
Here you will learn how simple it is to put together your backyard party at an affordable rate. We have been serving households for the past 25 years. Our customers are satisfied with our low affordable rates and our quality workmanship. We also provide quality service to any company picnic or party. We have a wide variety of moonwalks for the kids to jump in, as well as different size canopies to keep cool under on hot sunny days. We also offer tables and chairs. Check out our wide variety of other items on the "PRICE LIST" page. Here at DC Party Rental, we strive to make our customers our #1 priority.
Our Rate Policy Is As Follows:
An affordable weekend rate is 1.5 times the daily rate.
Read More
Ask for details on promotions and coupons.
The best pricing for all your party essentials. Call or stop in today.
906-284-1921